THE EYEBALLIN' TORPEDOES "Los Pobres Diablos" zc-40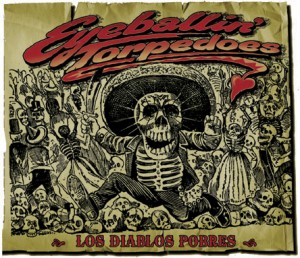 Pop a couple of boppin' pills, enjoy some mescalito & go way down south across the border.  Psychobilly attack and a twist of Mexican melancholy & twangy reverb rockenroll with a HOT slapbass…
In great glossy digipack & beautiful art from J G Posada. 12 basslappin' new songs.